Site Of the Moment:
Shefela sites Gallery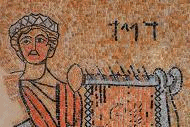 Sites of the Shefela - Lowland - the south western side of Israel.
Rank
Site
In
Out
1
http://israele.altervista.org

3
9
My experience in Israel. Photos and videos from a Hebrew wedding.
2
Mt Carmel sites

0
7
Bblical and historical sites of Mount Carmel in Israel. Each site is detailed with photos, maps, information, references and links.
3
Golan sites

0
4
Sites of the Golan heights, on the north-east side of israel. Photos, references, maps, links and more.
4
Judea sites

0
3
The Biblical and historical sites in the eastern region of the center of Israel.
5
Where Jesus Walked

0
3

Where Jesus Walked aim is to help Christians in their Spiritual Walk, by introducing them the best way to get closer to Jesus and to get a better understanding of the scripture - Touring Israel
6
Beit kerem sites

0
2
Sites of the area of Beit Kerem, located near the city of Karmi'el, in the lower Galilee.
7
Negev sites

0
2
Biblical, Historical and Nature places in the southern part of Israel.
8
MMORPG warofhell game

0
1

MMORPG free online game warofhell.com
Select a race and start playing. Hunt monsters summon them
do alchemy forge weapons beat lords get #1 rank top spot.
build an army. beat your enemies. FREE FOREVER


9
Sites of Hilazon creek

0
1
The sites of the region of Hilazon (Chilazon) creek, in the north of the lower Galilee.
10
Dead Sea sites

0
1
Sites gallery of the Dead sea region in the eastern side of the Holy Land. Including Masada, EinGedi and Qumran.
11
Israel Photo Store

0
1

Stock of Israel photographs
12
West Galilee sites

0
1
The Biblical and historical sites of the region of Western Galilee, in Northern Israel. Each site is described by photos, maps, references and more.
Page: [1]
2
3
Last Update: Thu, 02.23.17 21:17
Next Update: Thu, 02.23.17 21:47
Next Reset: Fri, 03.03.17 22:22
Sites: 27